Recreation at Hickory Hollow: Choose Your own Adventure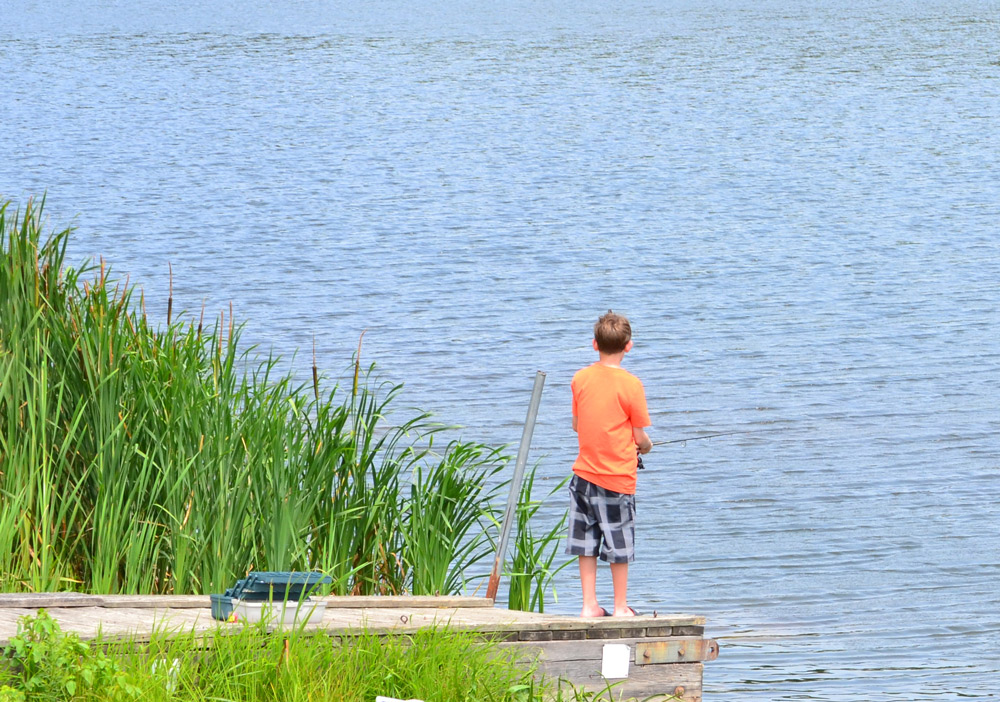 Camping
It is our mission to provide you with a relaxing and enjoyable camping experience. To accommodate all campers, we provide full hookup, back-in, pull through, and rustic sites. Forget something? No need to worry, we have an on-site store with all your basic camping needs including toiletries, propane, camping supplies, firewood and more. We also provide a laundry facility for your convenience.
Fishing
Enjoy our beautiful lake that is stocked with trout, bass and other species of fish. Fishing is permitted from dawn to dusk only—no night fishing. Our policy is catch & release with barbless hooks.
Hiking and Biking Trails
Looking to experience nature and get some exercise? Give the Great Allegheny Passage a try. Enjoy a day of hiking, biking or horseback riding on this well maintained rail-to-trail passage. We are located just four miles from the trail head.
Paddleboats
If paddleboating sounds like fun, we have plenty of boats available. Enjoy spending time with your family and friends while touring the lake. For safety reasons, children under 12 must be accompanied by an adult and wear an approved life jacket.
Recreation
Enjoy an afternoon of relaxation poolside or while playing on our newly built volleyball and basketball courts. If horseshoes is more your game, we have plenty of pits available. Sports equipment is available at the office. All children under the age of 12 must be accompanied by an adult.
Birdwatching
Our bird watching guests have recorded the following birds seen at Hickory Hollow Campground:
American Goldfinch • American Robin • Baltimore Oriole • Barn Swallow • Canadian Goose • Cedar Waxwing • Chipping Sparrow • Eastern Kingbird • Eastern Wood Pewee • House Finch • Killdeer • Northern Cardinal • Northern Flicker • Northern Mockingbird• Osprey • Red Headed Woodpecker • Ruby-throated Hummingbird